Lightning Protection
For site specific requirements for Lightning Protection.
DAB Specialist Services would be pleased to offer advice and supply costs for the maintenance and required testing of the lightning protection system at your premises.
We can also cover reactive calls on lightning protection if required.
All tests and work carried out will meet current regulations.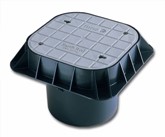 Lightning Protection Pit